0352, La Taha. Beautiful cortijo with income potential..
La Taha, 18415, Granada
Square meter:

299 sqmt

Habitable:

237 sqmt

Lot Size:

8610 sqmt

Bedroom:

4

Bathroom:

4

Category: Cortijo
Ref # : 0352
For Sale
€ 575,000
Beautiful cortijo with letting accommodation.
A beautifully presented property is a privileged location, with fantastic views, lots of natural light and an airy feel. Ready to move into with an up and running holiday rental business with owners accommodation. The property is over two floors, the top floor has a modern but traditional feel with plenty of windows and doors to allow the light to flood in. The main entrance door opens into an entrance and leading into the large sitting dining area with the views of the countryside drawing one in. There is access out onto a large terrace with room for al fresco dining or just sitting and soaking up the peace and quiet this property has to offer. On this floor there is a large double bedroom with space for a sofa, built in wardrobes, again with plenty of windows to absorb the views. There is a full bathroom with full sized bath, wc, hand wash basin, window to the East elevation. A flight of stairs leads down (with understairs storage) to the second bedroom, with space for a double or two twins, currently used as an office, there is another shower room adjacent. A door leads out onto a patio area and towards the garden. There is a utility room here also with plumbing for the washing machine and water tanks etc.
The letting accommodation, there are two separate one bedroom units each with their own terrace/patio area and access to the rest of the beautiful gardens spread over around 7000m2 with lots of interesting areas, a circular walk to appreciate all the planting.
Around 200 meters from the house there is another building, this is classed as a workshop/garage. ideal for use for yoga, painting studio etc. It was built in the same style as the house with traditional stone faced facade. This is currently used as a garage and storage area with plumbing and electricity installed from the main house.
In a quiet, private corner of the land there is a yurt set up with its own facilities including, woodburner, small outside kitchen, shower room and solar hot water.
Services
The major requirements for heating and hot water is run with an energy saving electric and solar heat pump. Solar hot water. Mains town water and electricity. Rights to acequia (irrigation) water for the land. Sewage into a septic tank.
Location
La Taha, is a municipality in the Alpujarras region of the province of Granada, Spain. It is named after Taha Salman, the polymath who was among the first to settle in the area. The modern municipality consists of three distinct villages, though several of these are themselves clusters of distinct settlements. It lies to the east of the villages of the Rio Poqueira gorge, and to the south and west of Trevelez. The villages are all on south-facing slopes overlooking the Rio Trevelez.
The villages of La Taha are:
Pitres, with the smaller settlement of Capilerilla above it; this is the administrative centre, the largest of the three villages, and the only one on the through road
Mecina Fondales, which comprises Mecina, Mecinilla, and Fondales
Ferreirola, which is below the smaller village of Atalbéitar
In guidebooks and other sources, some other neighbouring villages are often included in La Taha, though they do not belong to the municipality. These include Pórtugos and Busquístar.
The name La Taha comes from Arab Tá, meaning "obedience". Under the Nasrid kings of Granada, the region was divided into a number of administrative districts called "tahas", each containing several settlements; for example, the villages of the Poqueira gorge formed "La Taha de Poqueira". Modern La Taha is the only one of these districts to have retained the name.
There is a modest tourist trade in La Taha, though the villages do not attract the intense interest either of the Poqueira river villages or of Trevélez. Pitres has a market on Friday. The GR7 Long Distance footpath passes through the municipality.
Atalbeitar is one of the best villages in which to learn about the original characteristics of the houses and streets of the Alpujarras, due to the lack of new buildings that other more touristic villages have been constructing.
Features
Situation
Close To Village
Close To All Amenities
Magnificent Views
Open Countryside Views
Tranquil Location
South Facing
Mountain Views
Very Private
Private Entrance
Furniture
Income Potential
Existing Self Catering Income
Electricity
Land & Gardens
Fruit Trees
Vegetable Garden
Mostly Flat Land
Extensive Gardens
Terraced Land
Interior
Fully Fitted Kitchen
Wooden Beams
Wood Burning Stove(s)
Garage
Underfloor Heating
Water
Mains Connection
Alberca
Acequia Rights For Irrigation
Condition
Ready To Move Into
Fully Renovated
Lower running costs (kWH/m)
Lower CO2 emissions (kg/m)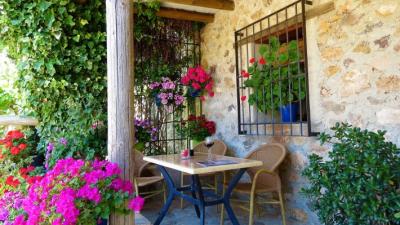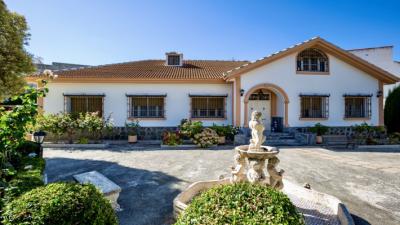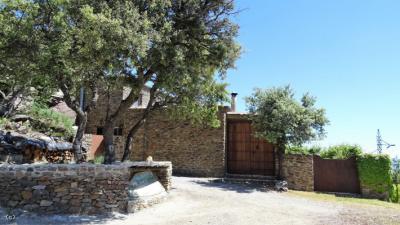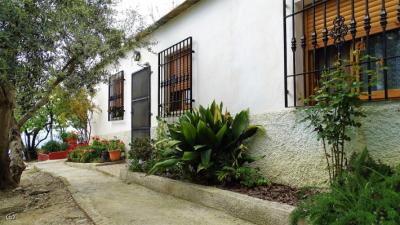 Hi! Click below to chat to Antonio Lozano on WhatsApp!
Chat with Antonio Lozano on WhatsApp
Close and go back to page