0328, Torvizcon. Three cortijos with 23 hectares of land
Ref # : 0328
For Sale
€ 450,000
Large Finca with three houses, ideal for rural tourism.
VIRTUAL TOUR:
https://view.ricohtours.com/fe8f7b70-3271-4ba0-aef9-ef020ea92b0c?type=compact
An extraordinary finca with an unbeatable location in the middle Alpujarras of Granada situated in the Middle Alpujarras of Granada. The farm is located entirely in the lower part of the Alpujarras Granadinas next to the Guadalfeo river, in the municipal area of ​​Almegíjar 18430 (Granada) and surrounded by the towns of Torvizcón, Cástaras, Lobras and Cádiar.
Access by road Easy access by paved road A-348, which runs from Orgiva to Cádiar, being between the municipalities of Torvizcón (about 7 km) Cadiar (about 14 km) closest and most representative towns. Orgiva is located about 22 km away and is the Capital of the Alpujarras, about 100 km Sierra Nevada and 45 km, the tropical coast of Granada. It is accessed by a dirt track existing 1.5 km to the houses
Characteristics The farm has: - 3 equal houses, forming a circle at an equidistance of 50 m between them. - Each house maintains an area of ​​120 m2 divided into two floors of 60 m2. Diaphanous basement for a warehouse for tools, machinery, fruit storage, ... and upper part divided into kitchen-living room (25 m2), 2 bedrooms (14 m2 each) and bathroom (7 m2), terrace (15 m2) and covered porch (25 m2) - 2 houses are fully furnished and equipped (refrigerator, stove, microwave, ...). The other house is uninhabited since its construction. - 1 open-plan warehouse garage of 50 m2. – Two of the houses maintain electricity and water. Electricity through solar panels and batteries in perfect condition and sufficient for normal use, supplemented with a generator for machinery (washing machine, microwave, electric mower, hedge trimmer, ...) - The water is obtained through a source with a flow rate of 5 litres per minute. Each house maintains a 500-litre tank for its supply and storage
The farm maintains a total area of ​​23 hectares. Most of it is attached to the houses and then there are plots at a minimum distance: - 19 hectares correspond to surface without cultivation. Part of them is covered with plant, arboreal (Quejigos and Holm oaks) and shrub species (Lentisco, Gorse, kermes oak, rockrose, heather, various aromatic, etc.) - The rest, about 5 hectares correspond to Almond and Olive trees, of which 3 hectares are irrigated. - There are about 300 almond trees of the desmayo, marcona and lastañeta varieties. - About 800 olive trees of the Arbequina and Lechín variety with 1 leg and Marteña with 2/3 trunks and about 20 years old. - Numerous fruit trees: orange, cherry, apple, pear, medlar. All plots are accessible by vehicle by dirt track. There is in writing the transfer of water from the mountains to 50% with other adjoining farms through a canal from the Rambla de Cástaras and from which it supplies water to the pools and diversions to irrigate all the existing olive trees, in addition to an irrigation system on all beds.
There is a great variety of machinery, tools, implements and material for the development of agricultural activity. (Plastic boxes, sacks, vibrator, chainsaw, trailer, hoes, axes, canvases, mowers, almond huller, ... and a small rotivator with its farm implements.
NOTE: The building is not registered, an AFO would have to be carried out, then new escritura (deeds) and registered in the registry of properties. As a guide this costs on average between €3,000/€5,000.
Features
Situation
Parking Area
Garage
Tranquil Location
Mountain Views
South West Facing
Not Isolated
Furniture
Income Potential
Self-Catering Potential
Potential Bed & Breakfast
Electricity
Land & Gardens
Citrus Fruit Trees
Fruit Trees
Vegetable Garden
Almond Trees
Mostly Steeply Sloping Land
Interior
Fully Fitted Kitchen
Open Fireplace(s)
Garage
Water
Alberca
Acequia Rights For Irrigation
Own Spring
Condition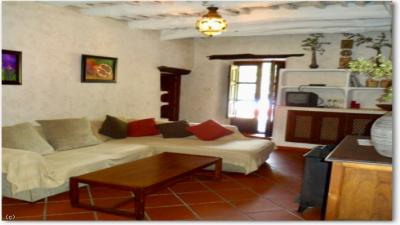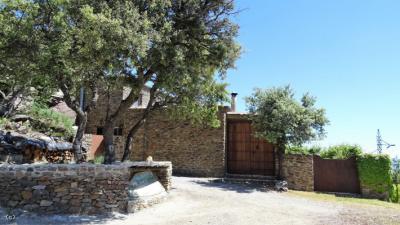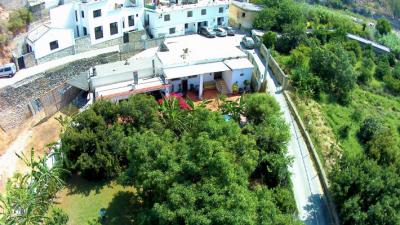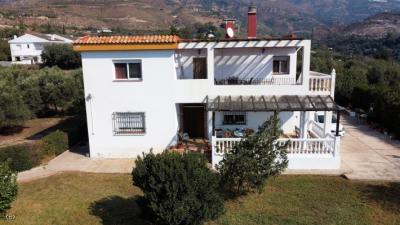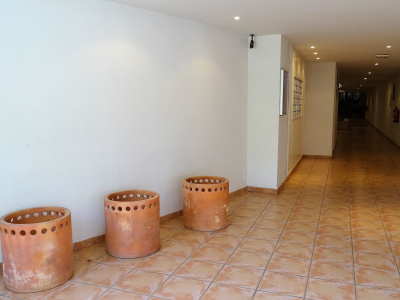 Hi! Click below to chat to Antonio Lozano on WhatsApp!
Chat with Antonio Lozano on WhatsApp
Close and go back to page